FROM THE VAULTS
Some images from Fornebu's past.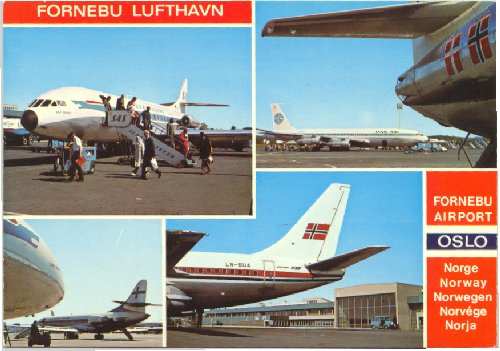 ---
(Photo: Fjellanger Widerøe)
Fornebu, around 1989.
---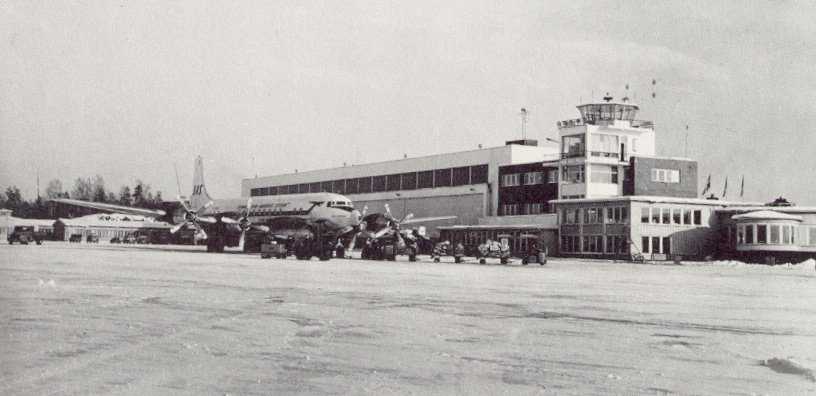 (Photo: SAS)
SAS DC7 outside the terminal (right) sometime in the 50's.
---
(Photo: SAS)
Main terminal area 1980 (above) and ca. 1992 (below).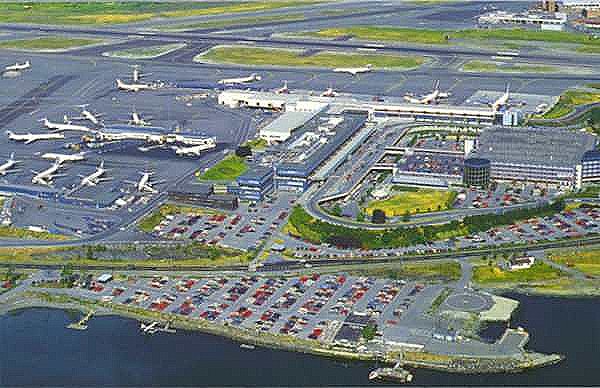 Photo: Ole P. Rørvik (from a postcard)
---
The wreckage of Convair Metropolitan OY-KPB is now being used by the firebrigade. It has now been moved to Gardermoen.
---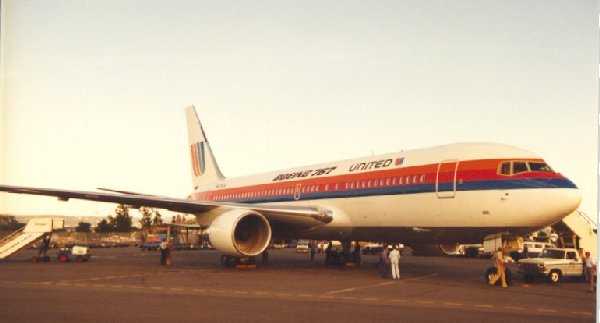 United B767-222 N605UA on a promotional visit in 1982 (?).
SAS A300 and Swissair DC9-51 (HB-ISL), 1982.
---
2 pictures of SAS A300 OY-KAA taken ca. 1982.
---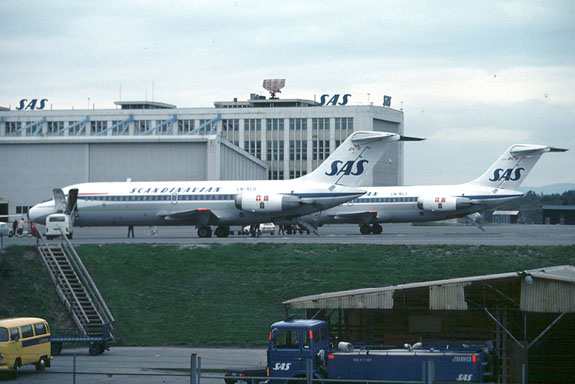 SAS DC9-21 LN-RLO and -41 LN-RLJ at Fornebu in 1978.
---
Braathens F28 Fellowship LN-SUN, 1982
---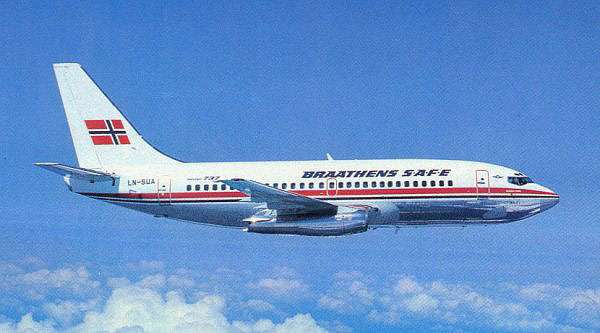 (Braathens postcard)
Braathens SAFE's B737-205 LN-SUA was their main workhorse for many years.
---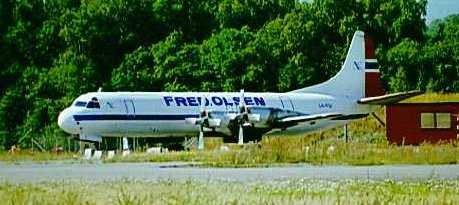 Fred. Olsen ceased flying in 1998. Here's Lockheed Electra LN-FOI awaiting sale.
---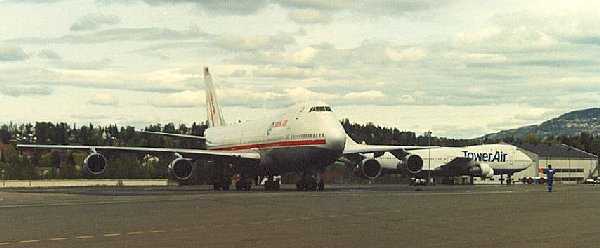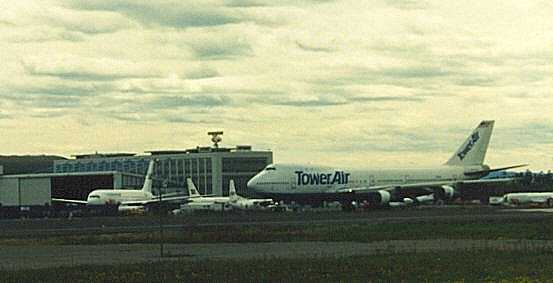 Gardermoen was closed in the summer of 1989 for runway repairs and the traffic was transferred to a temporary charter terminal at Fornebu North. On one occasion Tower Air operated 2 B747-100's at the same time. Due to FBU's short runway (2200m), the 747's were not able to operate with full payload. Also Cargolux operated a 747 to FBU in this period.
---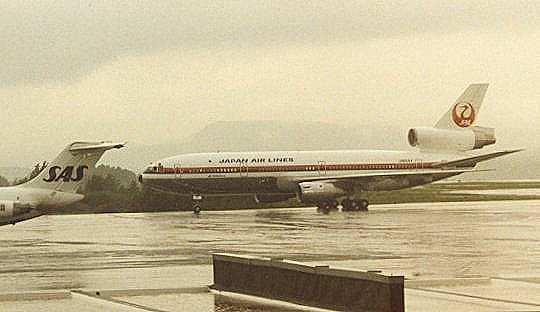 This DC10-30 from JAL flew the Japanese Prime Minister to Oslo in 1985
---
Busy Bee flew F-27 Friendships to FBU for many years, This is LN-NPM.
---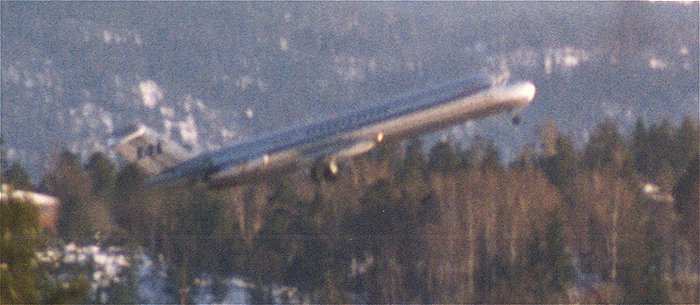 SAS experimented with a bare metal texture on one DC9-41 in the early eighties. I beleive it was OY-KGG.
---
Updated 18. October 1998 by Andreas Mowinckel
All photos ©1997- Andreas Mowinckel except where stated
No republishing without permission.