---
Muk Air operated 11 weekly flights to Aalborg.
---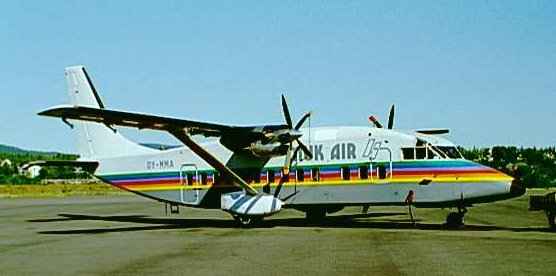 This Shorts 360 OY-MMA was a frequent visitor.
---
Shorts 360-200 OY-MUD was another familiar sight.
---
Updated 14. January 1998 by Andreas Mowinckel - Please mail me if you have any comments.
All pictures ©1997- Andreas Mowinckel. No republishing without permission.
Muk Air has ceased operations.