---
Air Europa flew to Malaga on Saturdays and Alicante on Sundays.
---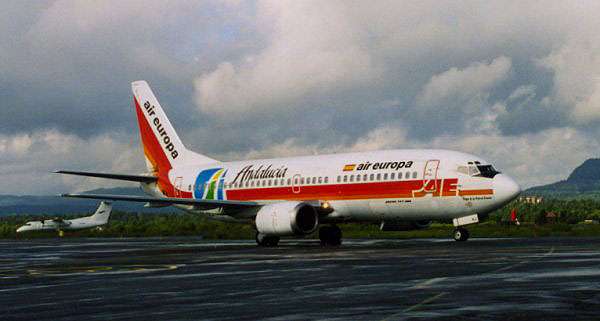 B737-3YO EC-FKJ
---
B737-3YO EC-GEQ
---

B757-236 EC-GCA - wetleased to Iberia most of the time.
---
Updated 18. October 1998 by Andreas Mowinckel - Please mail me if you have any comments.
All pictures ©1997- Andreas Mowinckel. No republishing without permission.