---
Swissair flew to Zurich twice a day using Crossair's RJ100 and -85. But every now and then an Airbus 319/320/321 showed up.
---

Avro RJ100 HB-IXT
---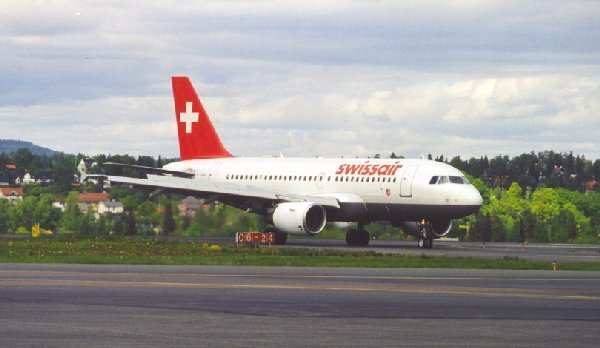 A319 HB-IPV
---
Updated 28. May 1998 by Andreas Mowinckel - Please mail me if you have any comments.
All pictures ©1997- Andreas Mowinckel. No republishing without permission.
Swissair has ceased operations.