---
DHL operated a number of interesting aircrafts on their FBU run.
---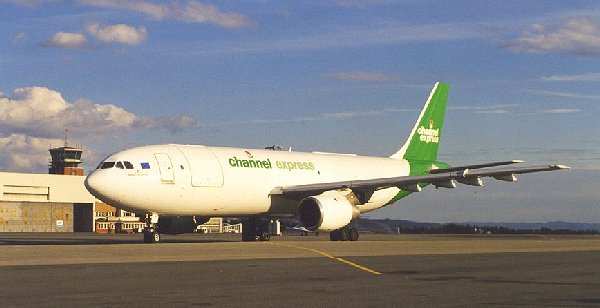 A300F G-CEXH of Channel Express was the DHL operator when FBU closed.
---
DC8-62F(CF) LX-TLA of Cargo Lion.
---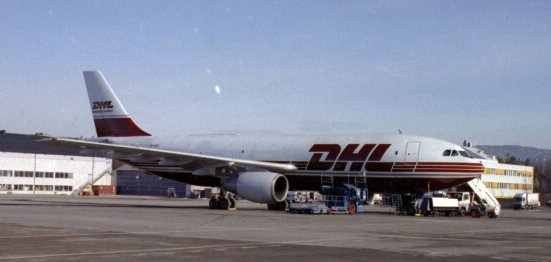 A300B4-203(F) EI-EAT of Hunting Cargo.
---
Hunting Cargo also operates on behalf of DHL, this is B727-223(F) EI-HCI.
---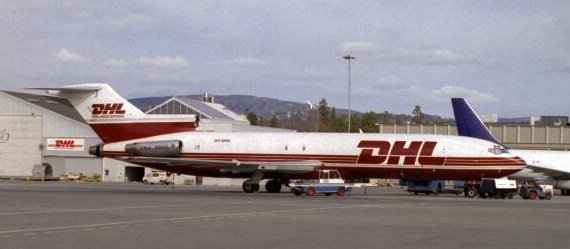 B727-223(F) Advanced OO-DHV is operated by European Air Transport
---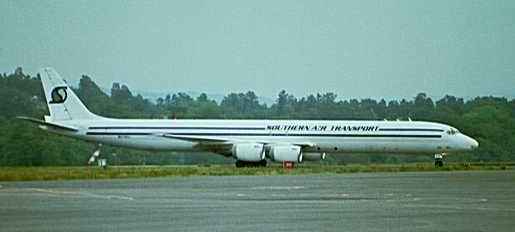 DC8-73F N674SJ of Southern Air Transport is spreading its wings.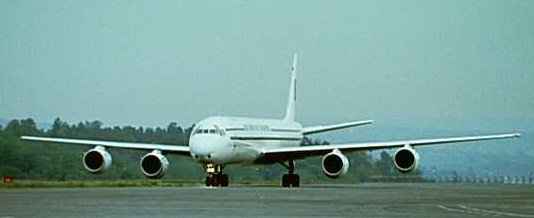 ---
Updated 28. May 1998 by Andreas Mowinckel - Please mail me if you have any comments.
All pictures ©1997- Andreas Mowinckel. No republishing without permission.