---
BA flew 13x weekly to Gatwick and 21x to Heathrow using B737/757/767.
In addition BA Express (Sun Air) operated to Billund, Aarhus and Geilo/Dagali with Jetstream -31, -41 and BAe ATP.
---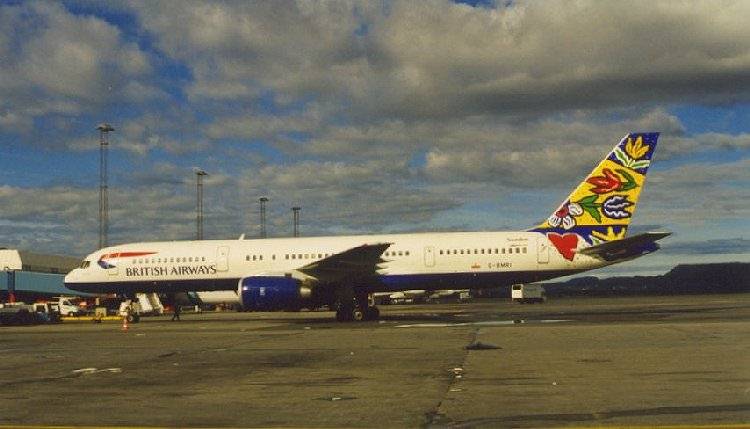 B757-236 G-BMRI pushing back from gate 37.
---
Gatwick-flights were usually operated by B737-400's. This is G-DOCH..
---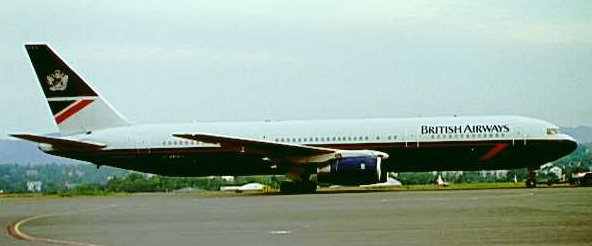 B767-336(ER) G-BNWV
---

Express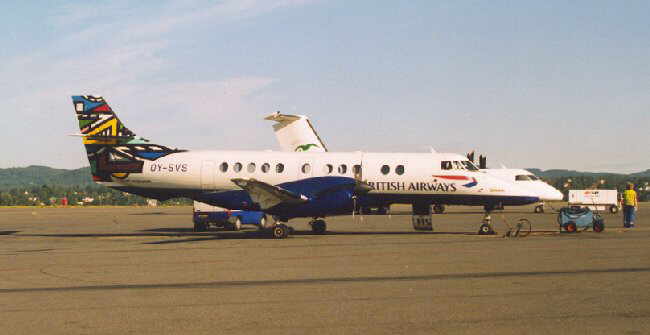 Jetstream J41 OY-SVS (above) and J31 OY-SVP (below).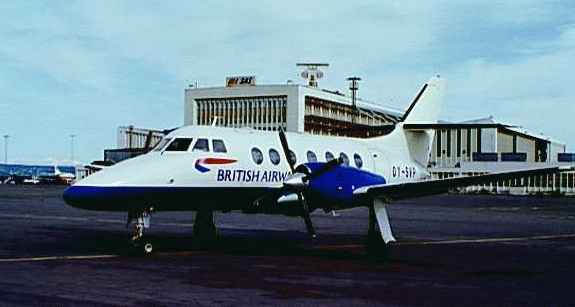 ---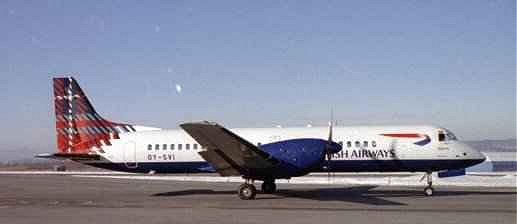 ATP's OY-SVU (below) and -SVI.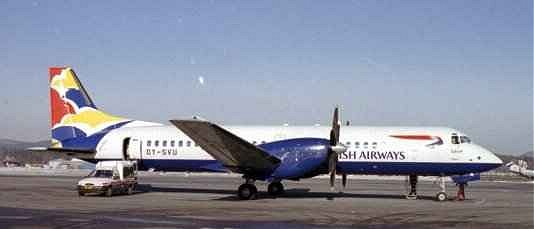 ---
Updated 18. October 1998 by Andreas Mowinckel - Please mail me if you have any comments.
All pictures ©1997- Andreas Mowinckel. No republishing without permission.