---
Finnair operated several times a day to Stockholm and Helsinki using DC9- and MD80-equipment.
---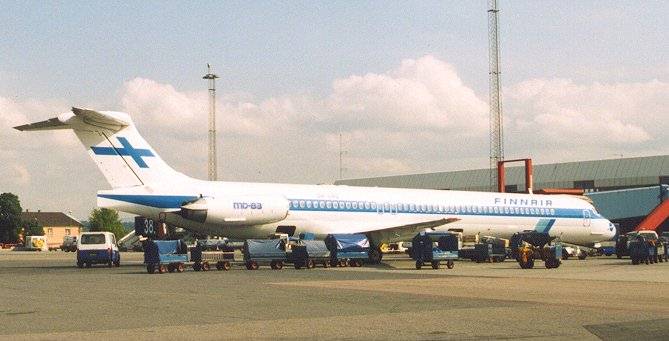 MD83 OH-LPG
---

The DC9-51, like OH-LYS, could only operate between 0800-1800 local time due to noise restrictions.
---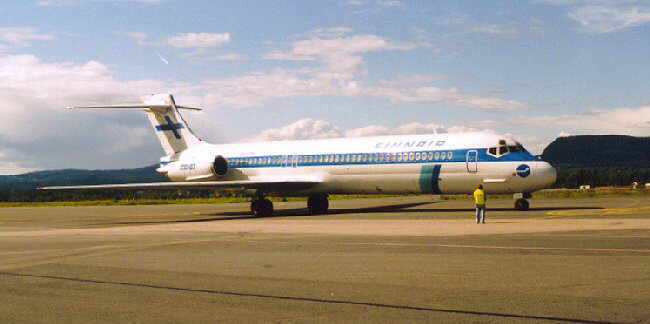 MD87 OH-LMA
---
Updated 12. September 1998 by Andreas Mowinckel - Please mail me if you have any comments.
All pictures ©1997- Andreas Mowinckel. No republishing without permission.