---
On January 9 in the year 2000, Swissair operated its last commercial Boeing 747 flight. The aircraft was B747-357 HB-IGE and the flight was SR121 between Atlanta and Zurich. As I at the time was working for Swissair in Atlanta, I had the opportunity to document the sending off of this grand old lady.
As the weather conditions were marginal, the aircraft nearly diverted to Birmingham, AL, but a last minute improvement enabled HB-IGE to land, although a little late.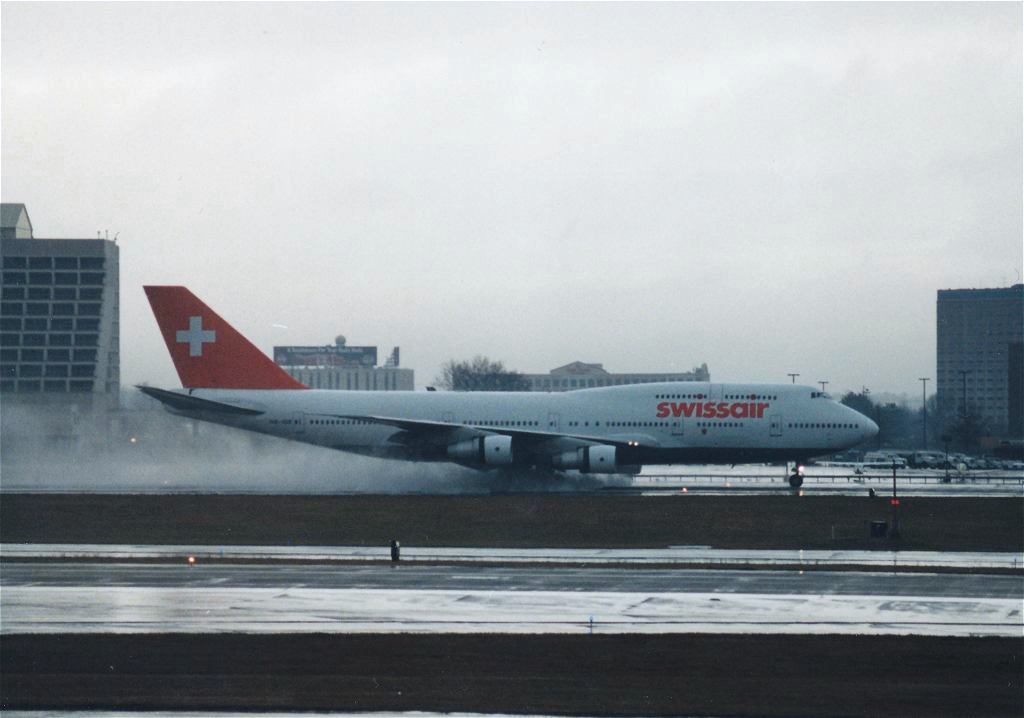 It was a wet and cold day .....
The ATL firedepartment provided a grand welcome despite the muggy weather.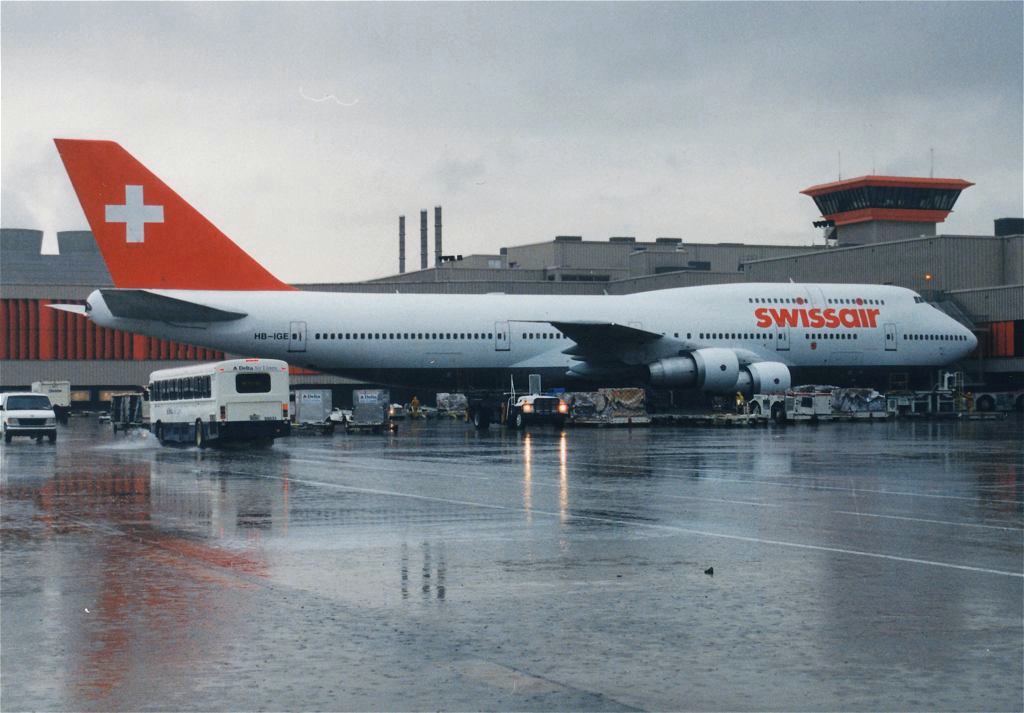 Finally at gate E-12.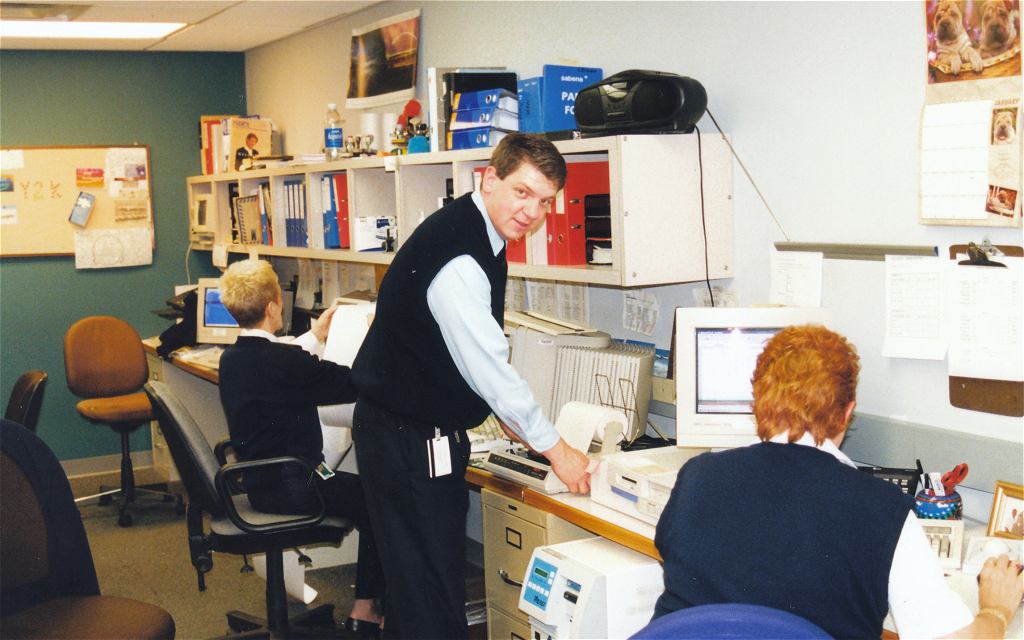 Peyton fighting the printer.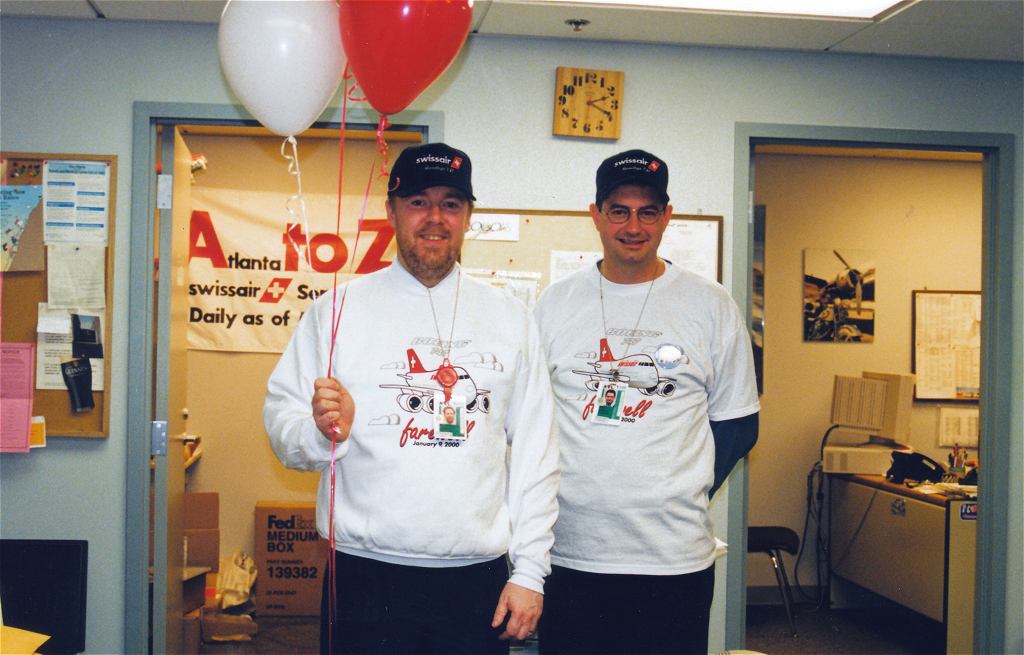 Such a great day demanded appropriate outfits. Andreas and Robert modeling the hat and the sweater.
What's a party without a cake? No expense spared!
Meanwhile the aircraft was being serviced by Delta, our partner and ground handler at the time.
Kendra, Elizabeth and Terry signing the aircraft.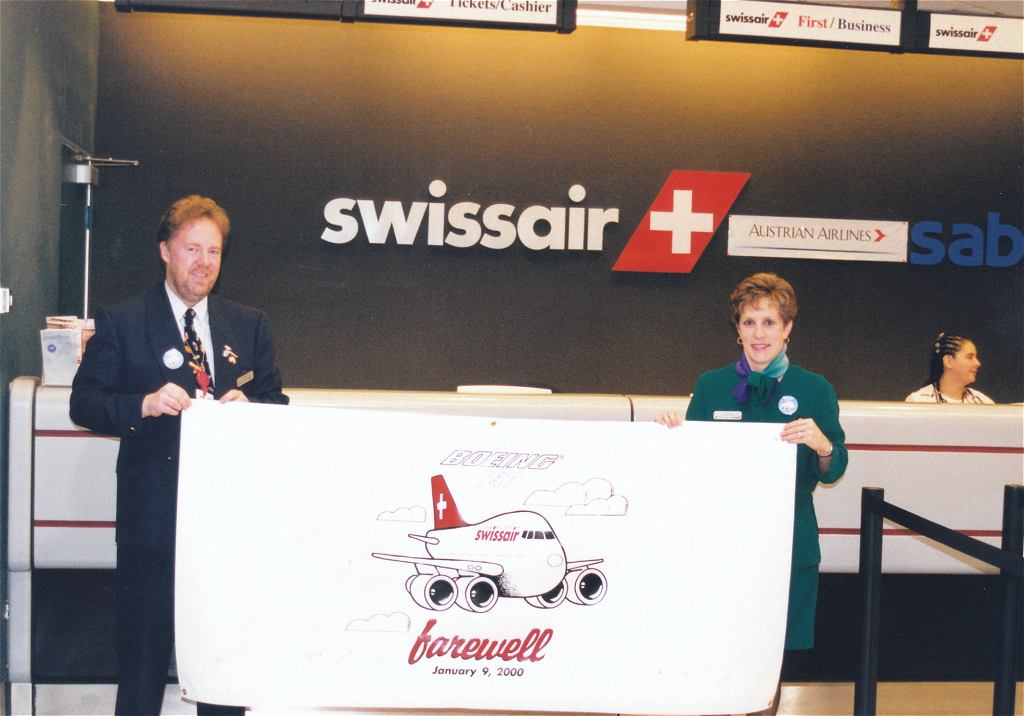 Andreas and Lynne showing off the banner in front of our Concourse E counter.
Suitable entertainment was provided at the gate.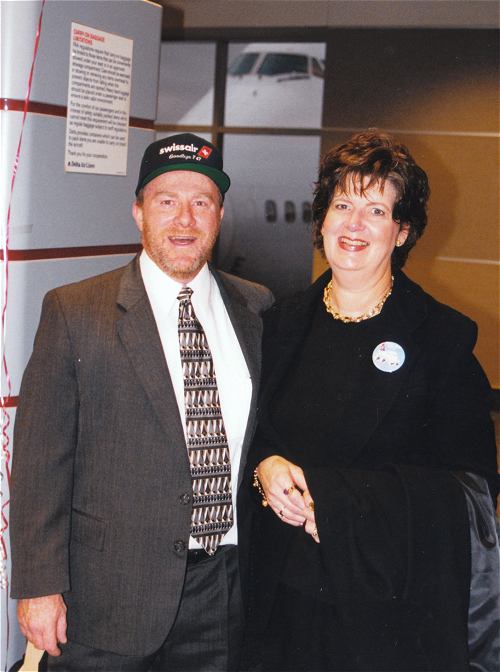 A happy colleague (John Firth and wife Judith) getting ready to board, but boarding couldn't start until the crew had signed the banner.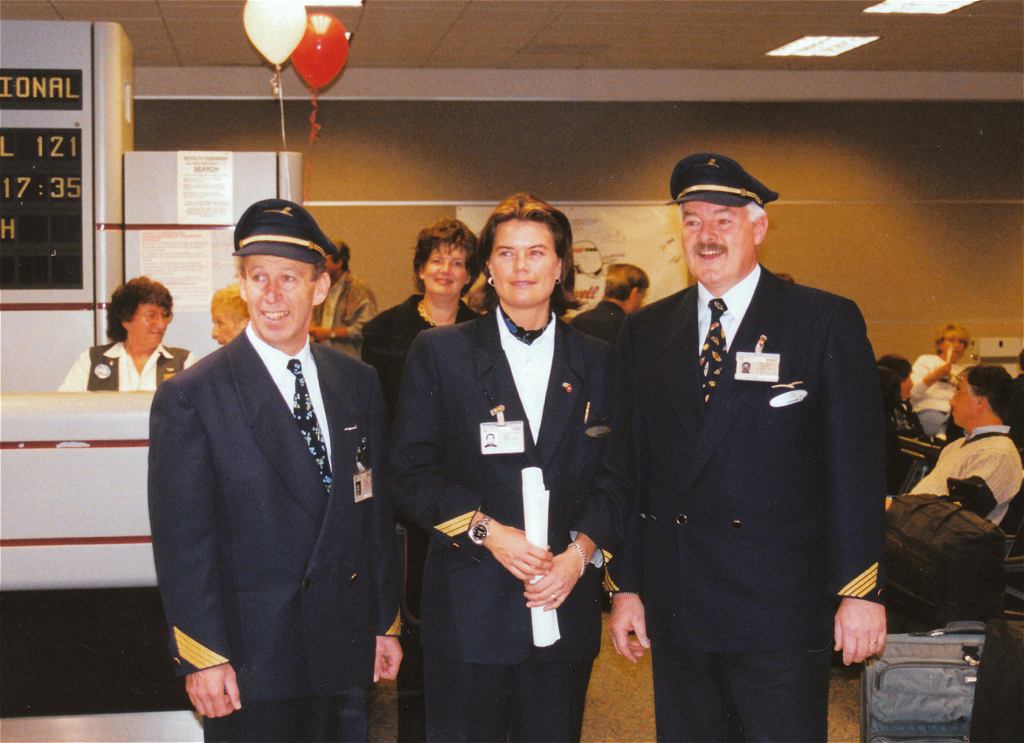 The happy cockpit crew.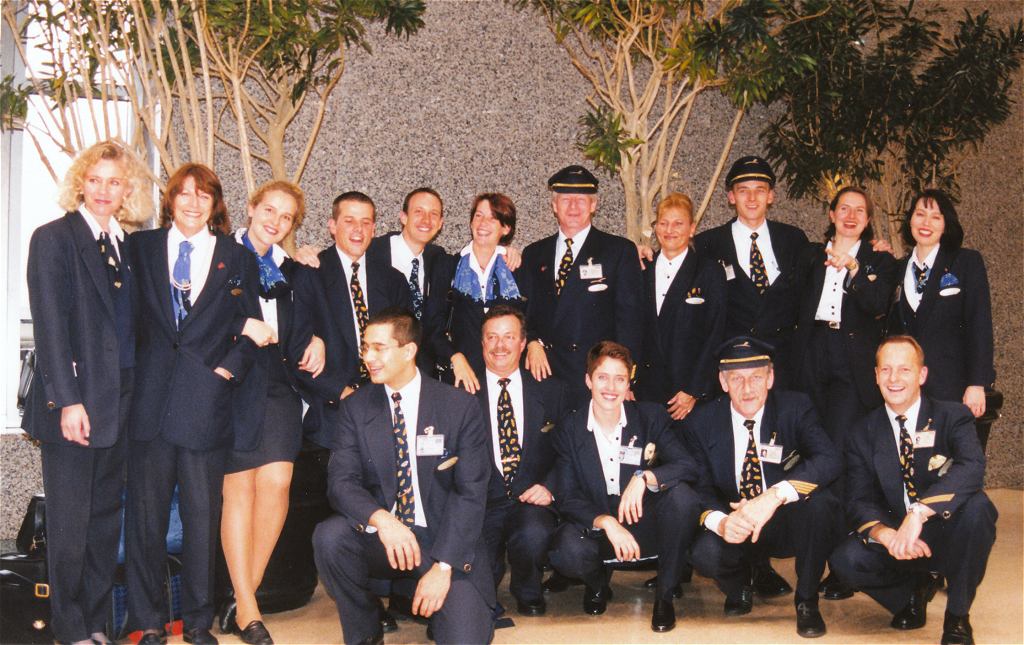 The crew of SR121.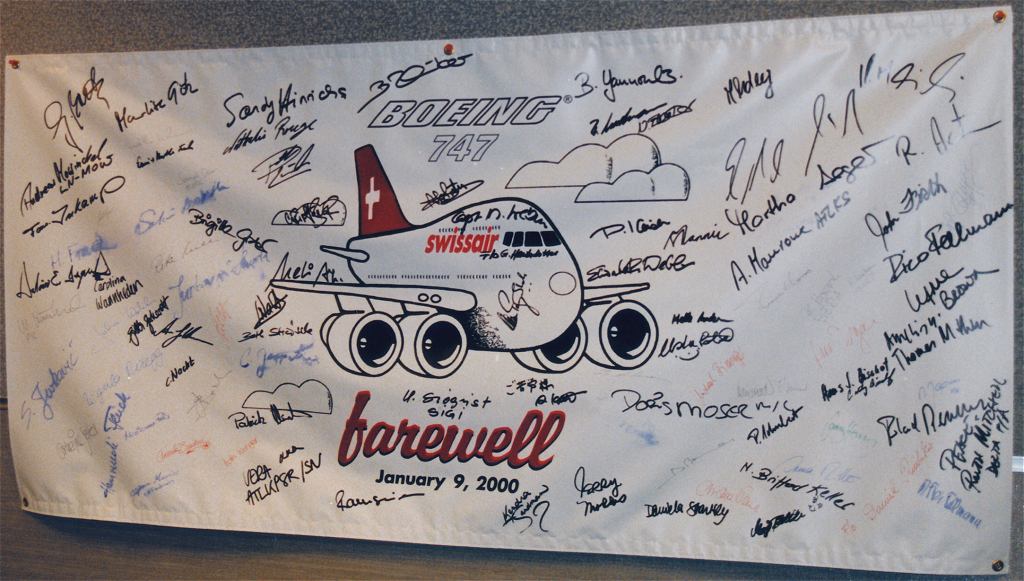 The banner, after the crew and local staff had signed it.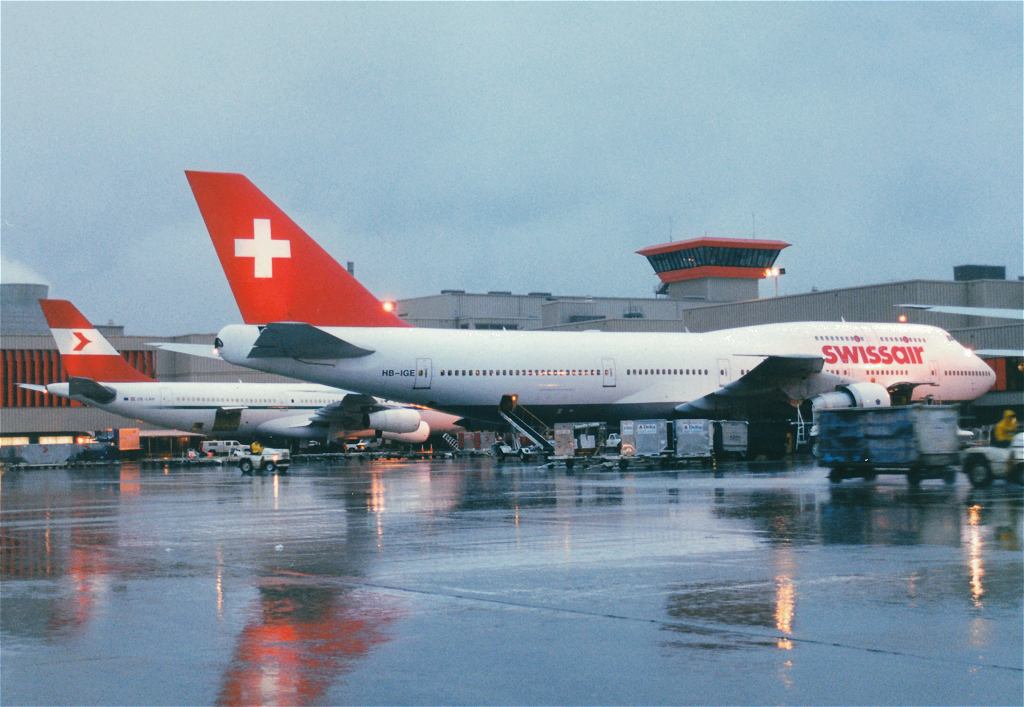 Outside it was getting darker as the time of departure grew nearer.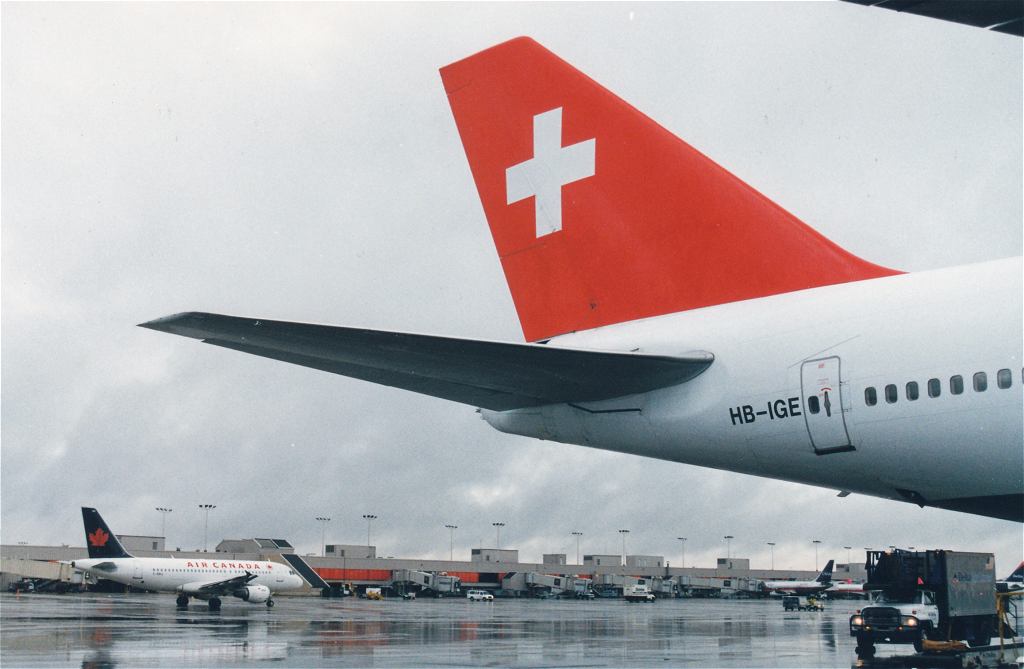 The magnificent tail.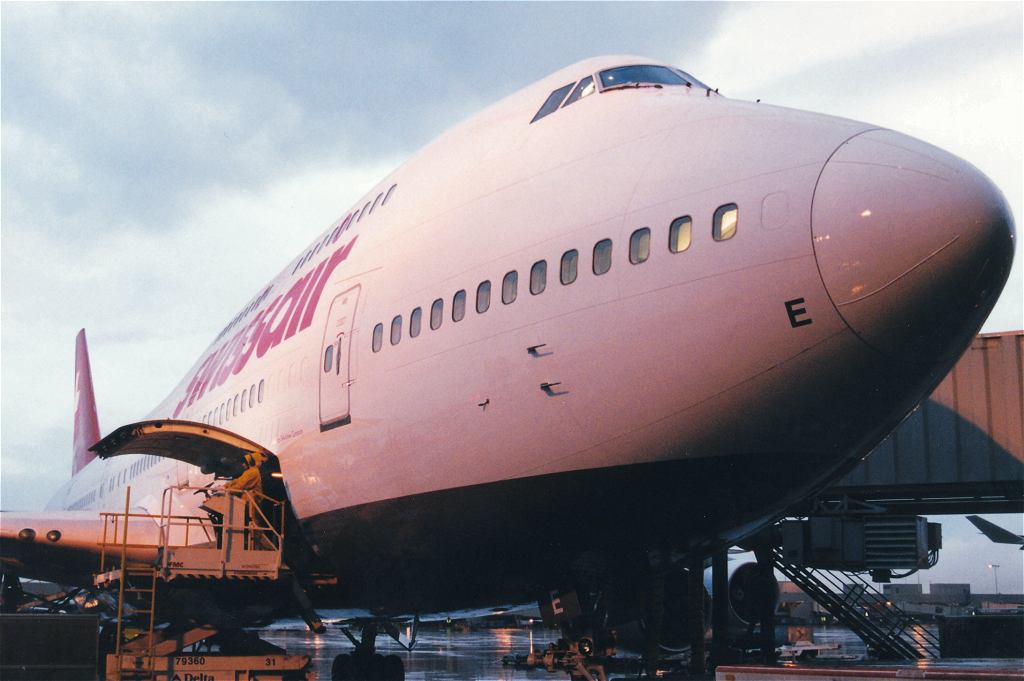 Waiting for the last baggage.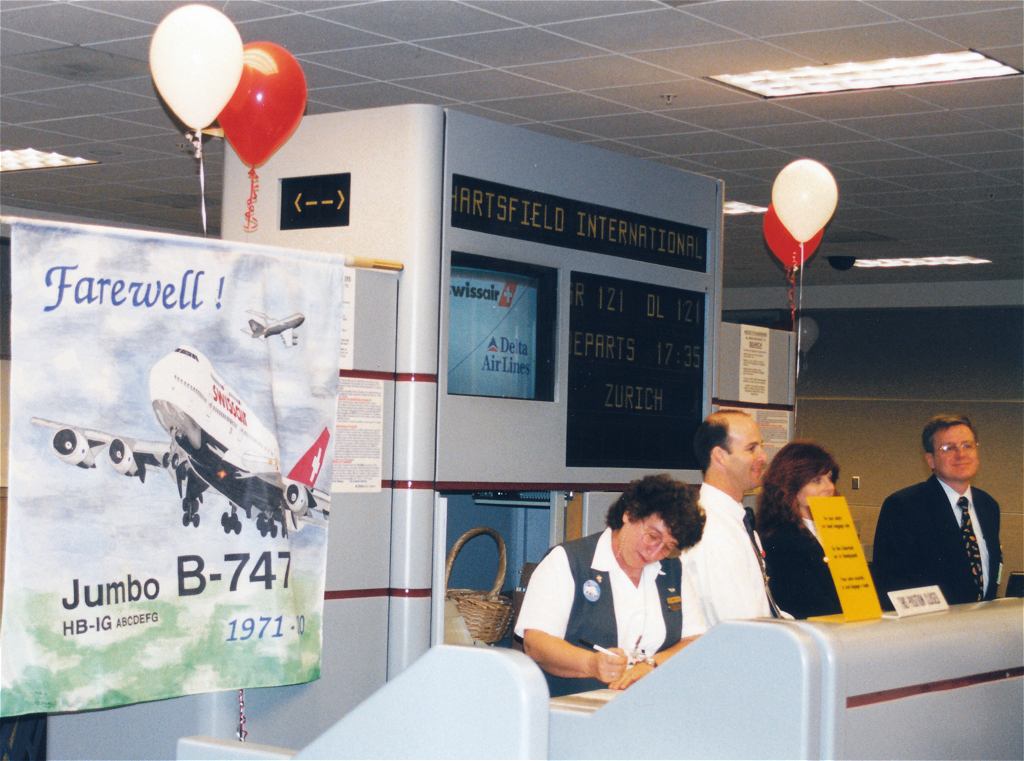 Getting ready for boarding.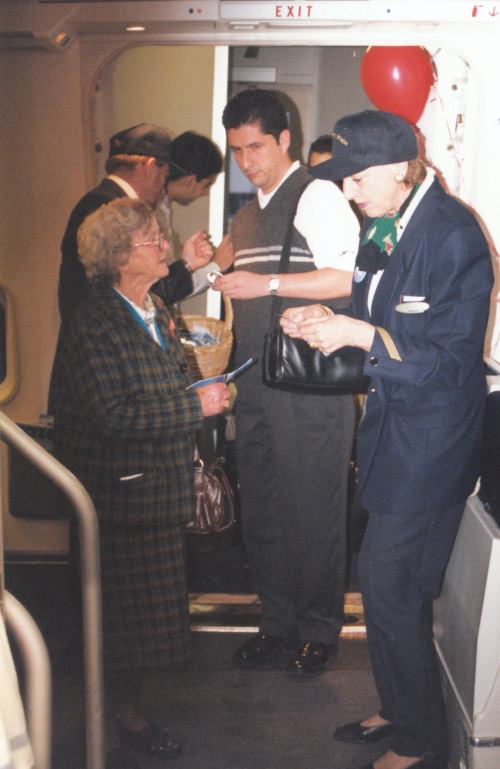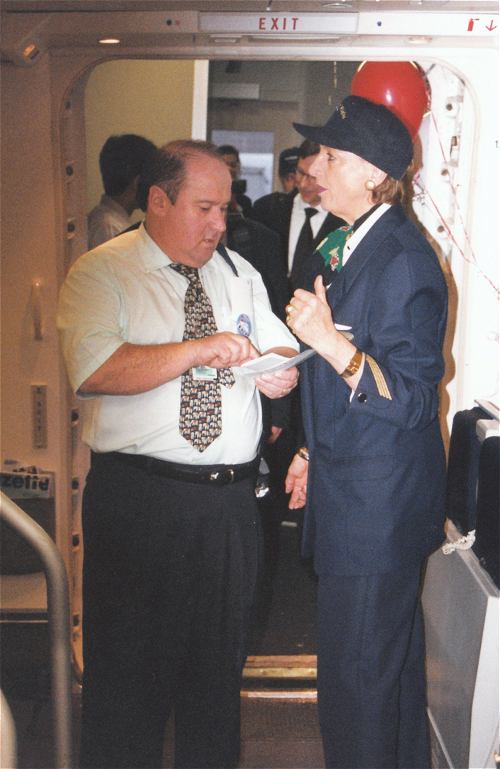 At last we could board the passengers. Station Manager Andre Mauroux briefing the Purser.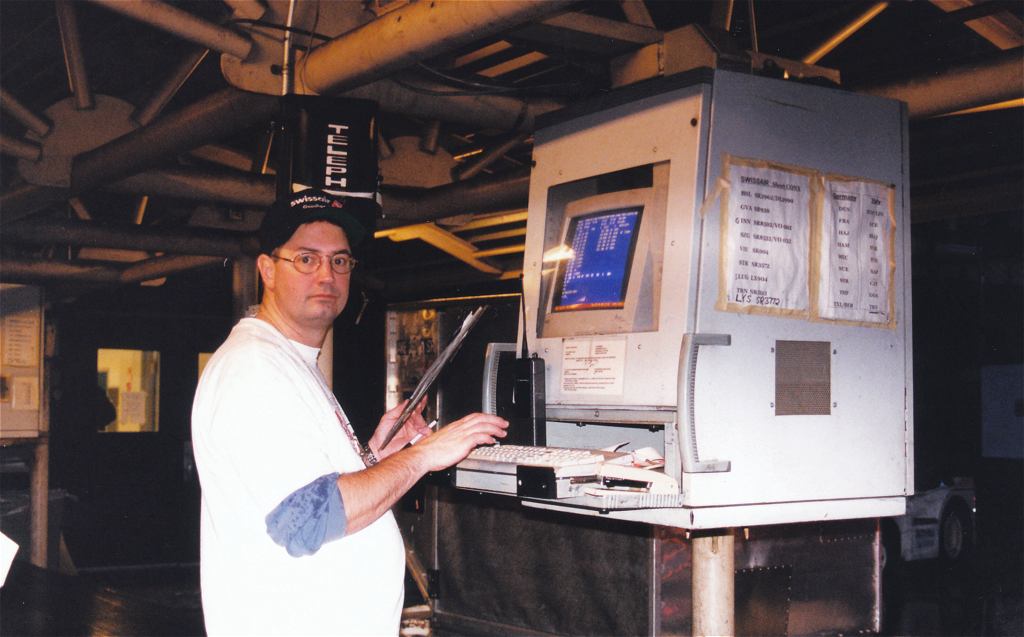 Robert had the honor of doing the last 747 loadsheet,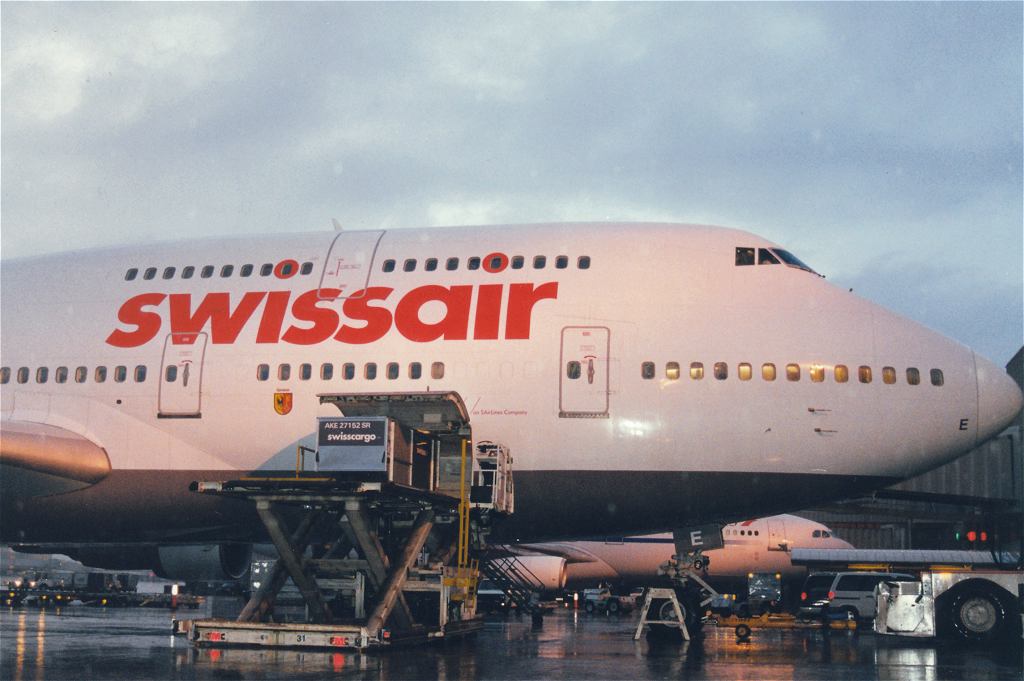 The last baggage is being loaded.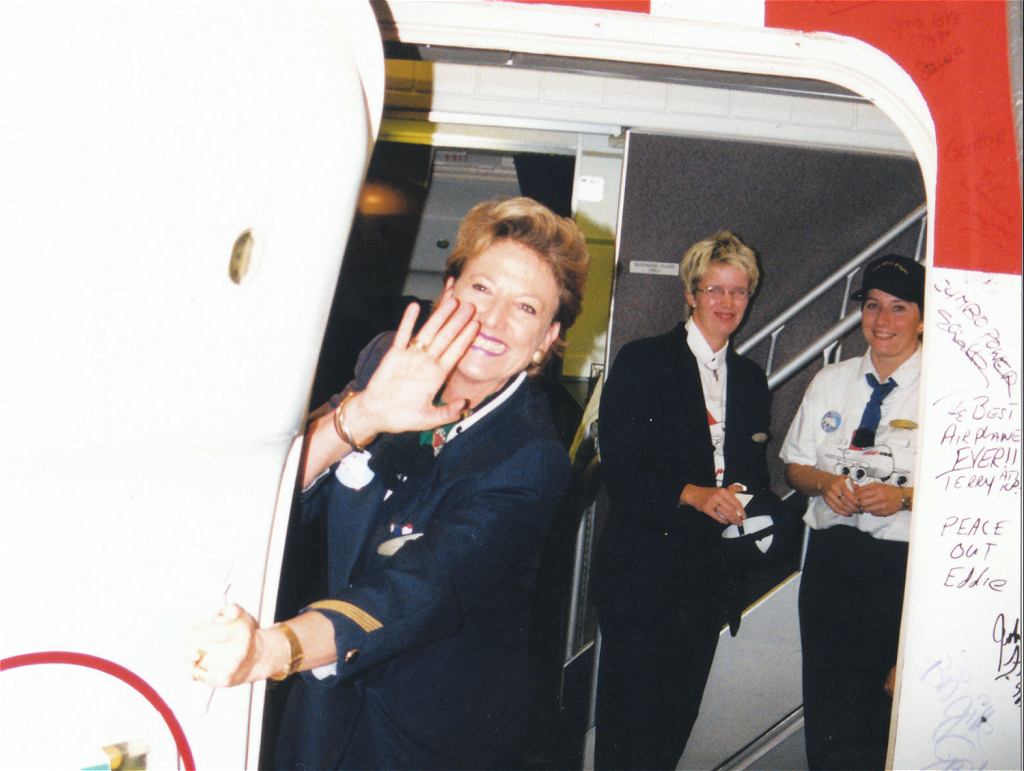 Bye Bye! Everyone are on board and the doors are being closed.
Seemal, Elizabeth and Kendra posing before we pulled the jetbridge.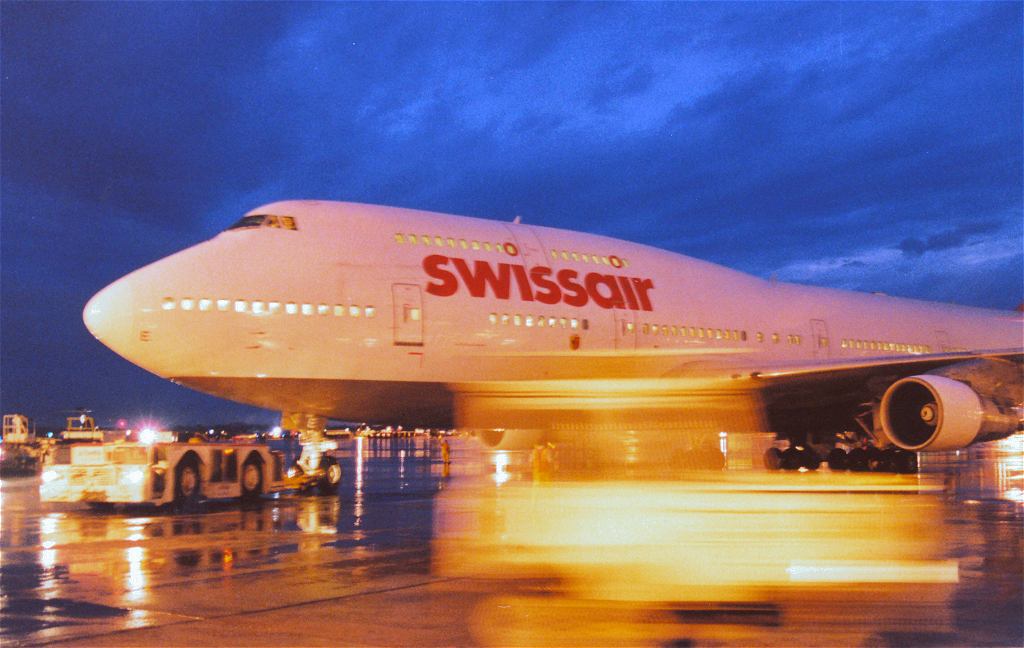 Pushback. I dont' remember for sure, but I beleive we were about 30 minutes late.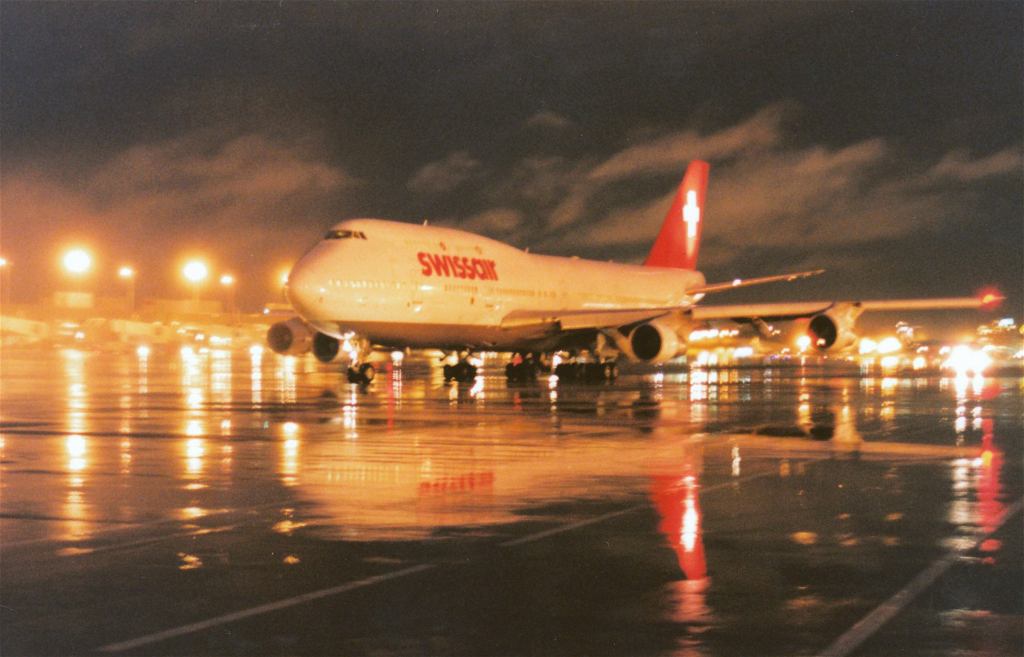 Taxing out of Ramp 5 for the last time.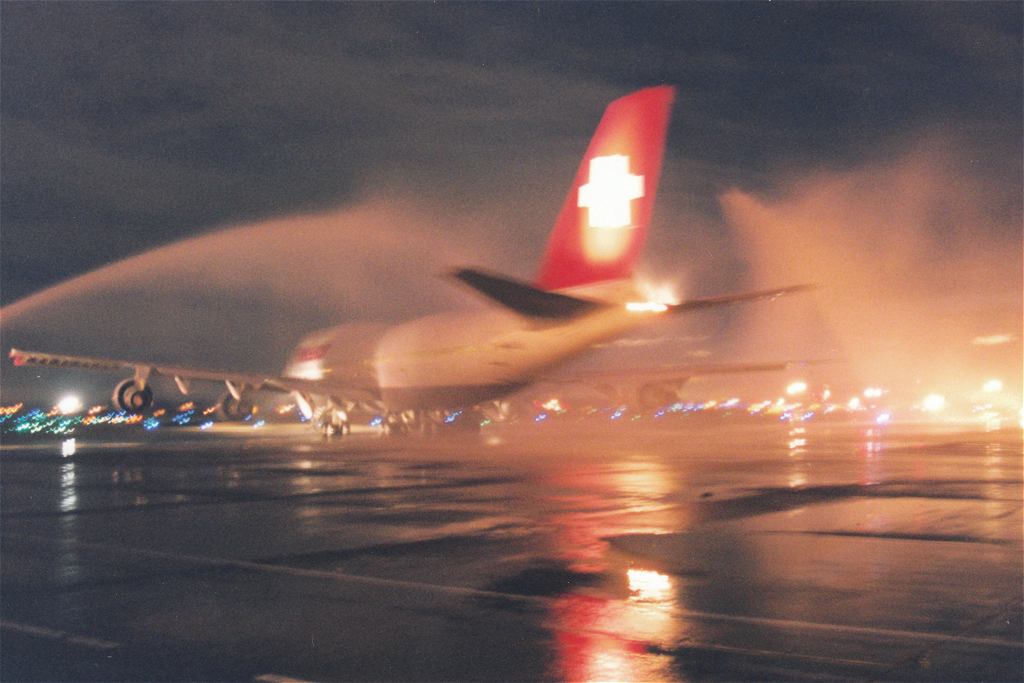 Another water salute from the Fire Department, and it was off to Zurich.
---
© Andreas Mowinckel / ENFB.net 2000- No use without permission.